The Murrumbidgee River at Darlington Point is a great place to relax and unwind by Fishing .You will catch Many species of fish Murray Cod Macquarie Perch (Yellow Belly)Murray Crays
Follow all Fishing Regulations 
Kayaking
Bird Watching
Photography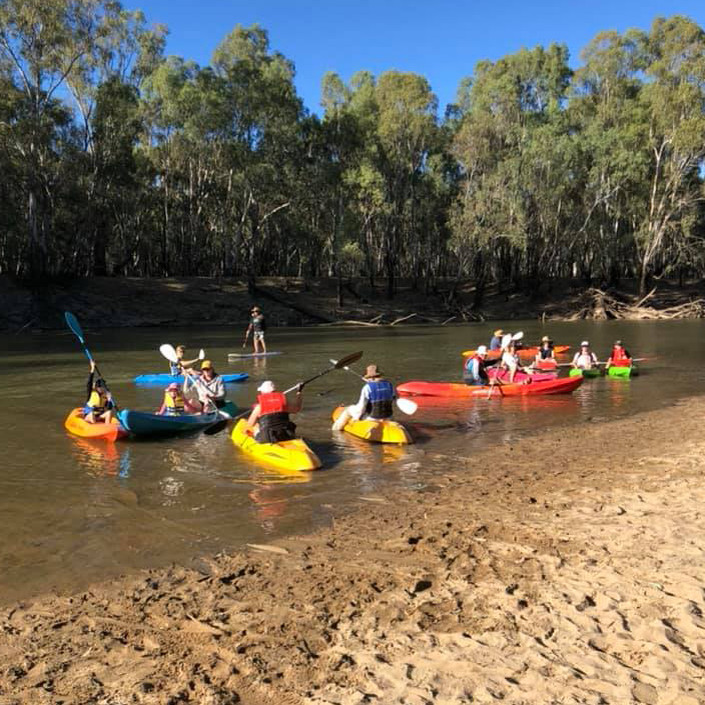 Figtree Park
Looking for a break on a long drive along the Kidman Way or Sturt Highway then grab a coffee at one of the Coffee shops and stretch your legs in Figtree Park study some of the towns history or just unwind watching the mighty Murrumbidgee River meander by.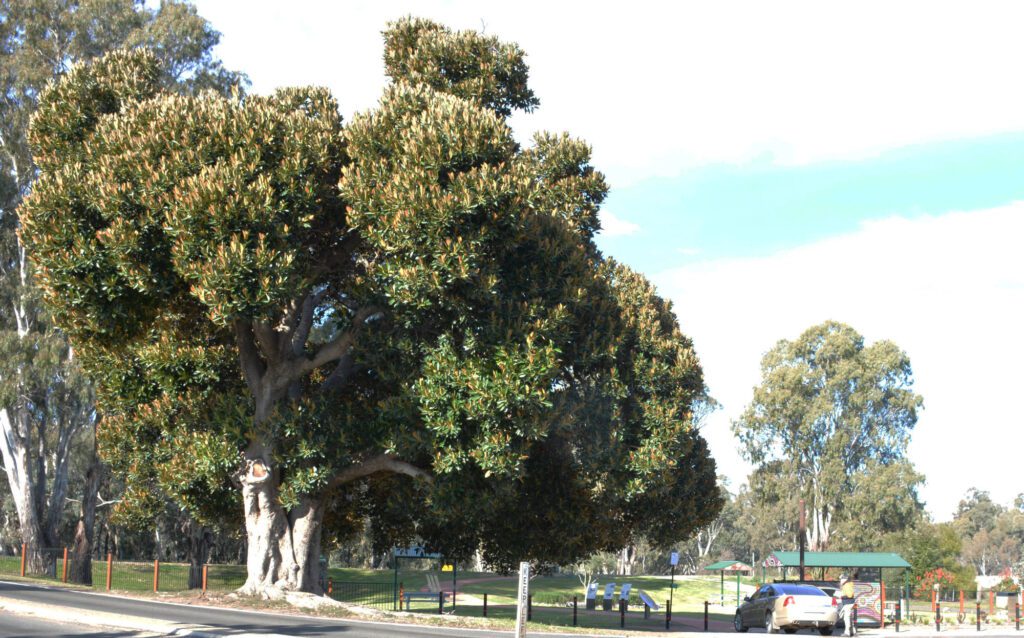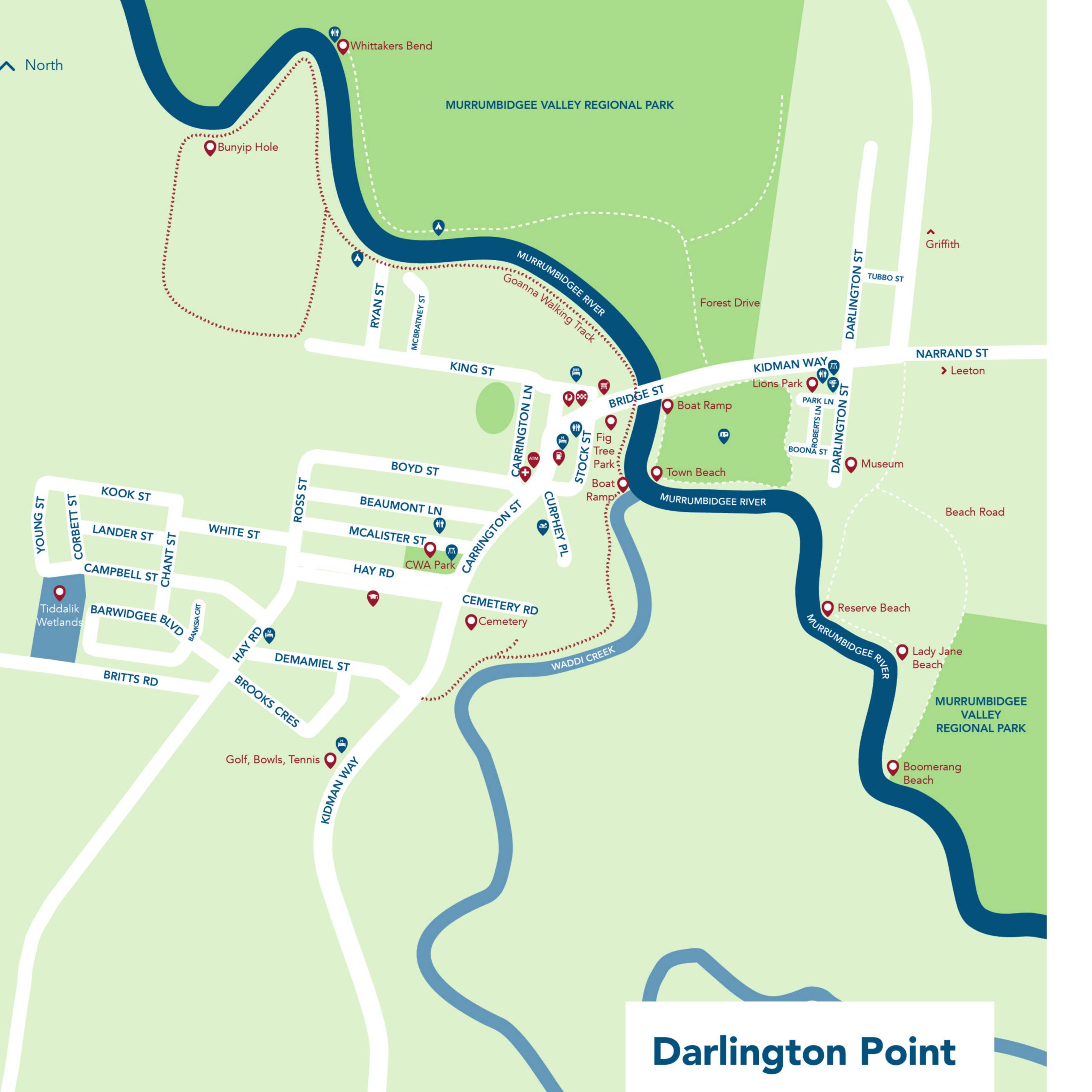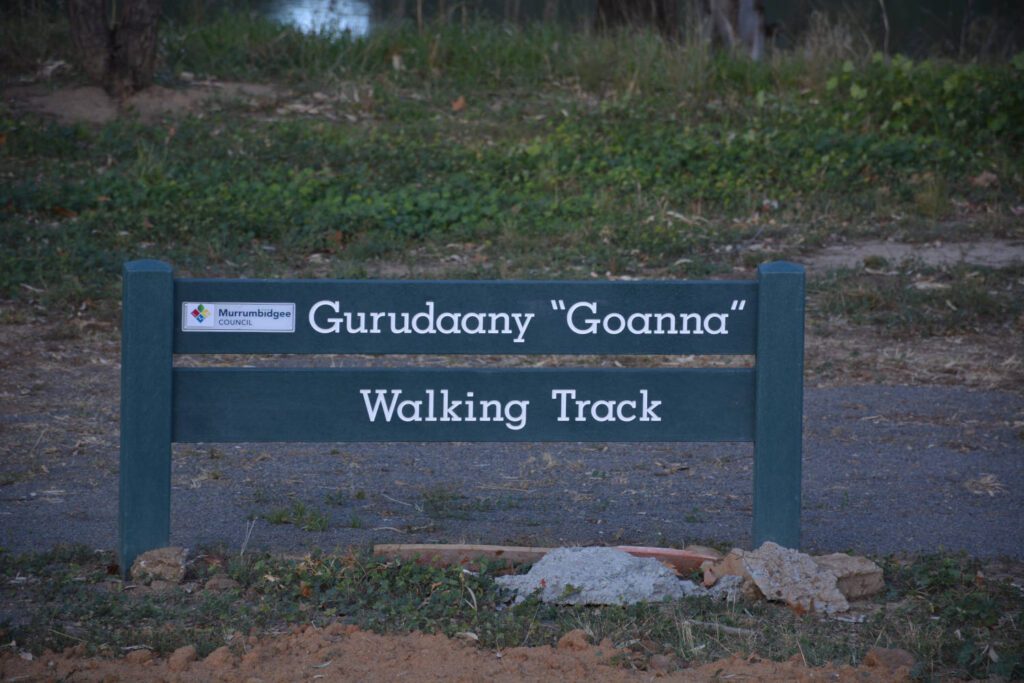 Goanna Walking Track
Take a walk along the banks of the Murrumbidgee River. The 1.8 kilometre scenic Murrumbidgee River Walk starts at Fig Tree Park in the centre of the Darlington Point CBD and leads west under the Darlington Point Bridge downstream along the river at the clay banks, know by locals as the " Bunyip hole". picnic and resting places are situated along the way as well as interpretive signage informing visitors of the local flora, fauna and history.
The Bunyip is an Aboriginal mythological creature who lives in deep water. it resembles a large black hairy dog with long point ears, big teeth and howls.
During the 1930s approximately 25 families lived along this section of the walkway, however only the bachelors lived close to the Bunyip hole. At the end of the walk, a meeting place with a native garden, red gum tables and seats has been constructed to commemorate the significance of the Wiradjuri connection with the river and in respect for the community elders.
Bird Watching and Photography